How to Create a YouTube Channel to Grow Your Brand and Make Money
Step 1: Create a Google account
If you've ever signed into Gmail, Google Maps, Google Play, or any other Google service, you already have a Google account. In this case, you can skip ahead to the next step.
Don't worry about whether the name and email address associated with your existing Google account are appropriate for your brand. Your existing Google account details won't be publicly linked with your YouTube account. The account is just the key to get you in the door.
If you don't yet have a Google account, here's how to get one.
1. Go to the Google account creation page. You can choose to create a new Gmail address for your account, or use an existing email address.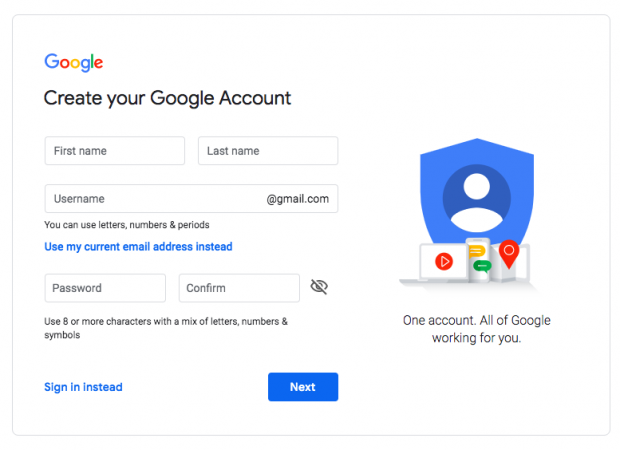 2. Enter your details and click Next.
Step 2: Create a YouTube brand account
Your Google account automatically gives you a personal YouTube account. However, to create a YouTube account for your business, you will want to set up a brand account.
With a personal YouTube account, you will be the only person who can manage your channel. Your channel will also have the same name as your Google account, meaning you can't use your brand name. That's not ideal.
When you create a YouTube brand account, you can customize your channel for your brand and give access to team members. Here's how to do it.
1. Log into YouTube using your Google account details.
2. Go to your YouTube channels page. If you've never created a YouTube channel before, you'll only see your personal account. If you already have an existing brand channel, you'll see it as well. To create a new brand channel, click Create a new channel.
3. Enter your brand name and click Create.
Now if you go back to your channels page, you'll see both your personal account and your brand account.